For the world energy issues of now and the future
Register now for the 26th World Energy Congress in Rotterdam 🇳🇱
We're counting down to the 26th World Energy Congress in Rotterdam, the Netherlands. Register now and join over 7,000 international energy stakeholders and 18,000 total attendees from across the whole energy ecosystem in driving forward solutions for Redesigning Energy for People and Planet.
With four days of industry-defining discussions, roundtable debates and peer-to-peer networking, the Congress will engage a diverse range of people at all levels of the energy dialogue around the 'how to' in making energy transitions happen at pace and scale. Visit the website and register today 👉  www.worldenergycongress.org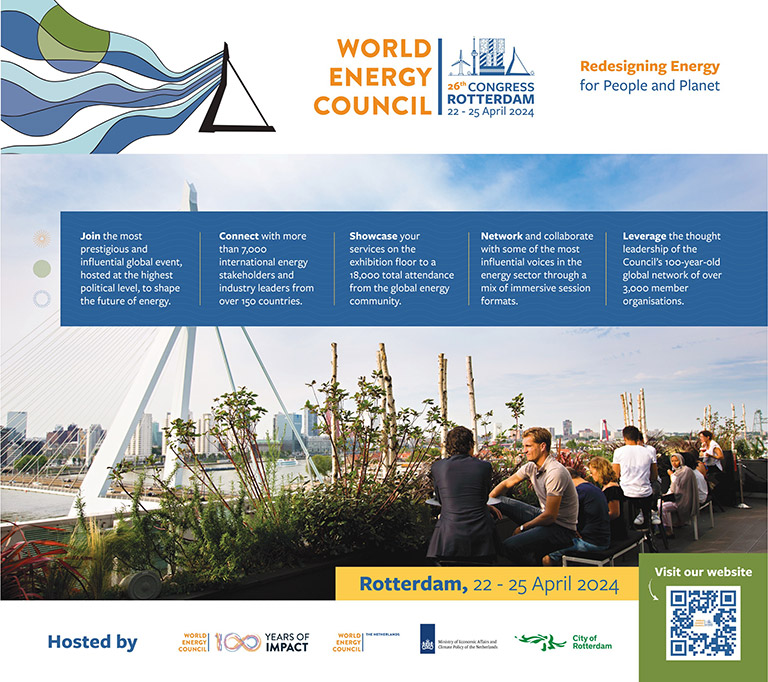 Showing all Elements of the Energy Transition: a report by World Energy Council, The Netherlands
At the Road to Congress event in Rotterdam on 6 July 2023 a new report by the World Energy Council, The Netherlands was presented: Showing all Elements of the Energy Transition. Discover how key stakeholders in Rotterdam-based projects are tackling the challenge of becoming carbon neutral. Read the report and dive into their strategies and solutions for a sustainable future.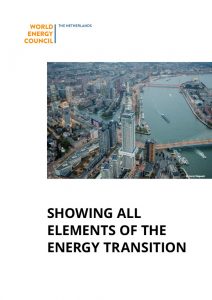 Virtual WEC conference - 20 May 2021
Recording of the World Energy Council NL (WEC) virtual event 2021. PwC's Chief Economist Jan Willem Velthuijsen shares the findings and analyses of this year's WEC report 'About black swans and green futures', which explores the impact of Covid -19 on the economy, energy use and CO2 emissions. Shell's Chief Climate Change Advisor David Hone talks about three energy scenarios. Moderator Sonja Renssen leads two expert panel discussions, one from an economic perspective, the other from a technology perspective.
Consumption and production of decarbonised fuels needs to be stimulated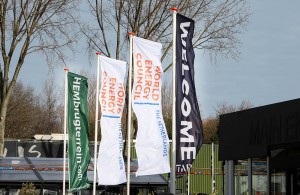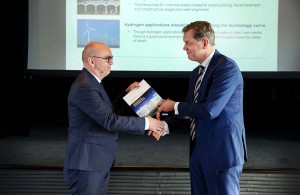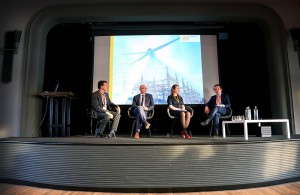 Phasing out carbon – how to decarbonise North-Western Europe's energy mix in the run up to 2050 published 5 March 2020 by the World Energy Council Netherlands.
The share of energy provided in the form of fuels – currently 70% of all energy – so far remains resolutely carbon-heavy. Although the share of fuels in the energy mix will fall over time, it is expected to remain over 50% in 2050. The enormous acceleration of the decarbonisation of fuels needed to meet the Paris Agreement while keeping a substantial heavy-industrial sector in North-Western Europe objectives requires an immediate start to mixing biogas and hydrogen into the natural gas supply, for instance, for a rapid first-stage greening of feedstock. The ultimate demand for carbon-free fuels alone poses a major argument for the build-up of substantial hydrogen and power-to-gas (PtG) capacities
.
Presentations at the WEC conference 2020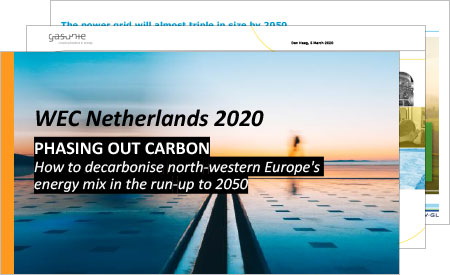 Plenary presentation with keynote speech
Jan Willem Velthuijsen (PwC), Prajeev Rasiah (DNV GL) and Hans Coenen (Gasunie)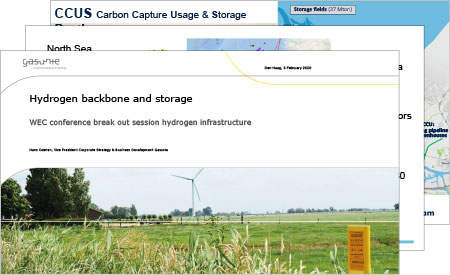 Infrastructure
Hosted by René Peters (TNO), Ruud Melieste (Havenbedrijf Rotterdam) and Hans Coenen (NV Nederlandse Gasunie)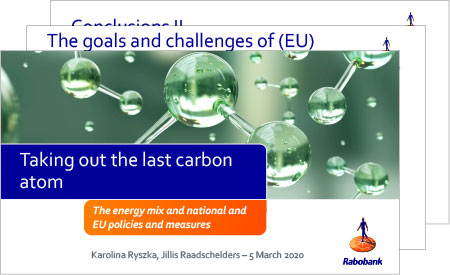 Regulation/Regislation
Hosted by Karolina Ryszka (Rabobank) and Jillis Raadschelders (DNV GL)
Strategy
Hosted by Catrinus Jepma (New Energy Coalition), Ewald Breunesse (Shell) and Marcel vd Kar (Vopak)
For the world energy issues of now and the future
The World Energy Council (WEC), founded in 1924 in London, is an international platform that broadly addresses the world-energy-issues today and in the future.
The current and more specifically future global energy issues require extensive and in-depth studies to ensure that the expected future huge increase in energy demand can be met. This should be done in a sustainable but also affordable way.
Read more